Squirrels....
Noise in your attic at night? 3 or 4 A.M. wakeup calls of something scampering above your bed? You may have an infestation of Flying Squirrels. These small nocturnal squirrels are seldom seen in the wild, being amongst the most secretive animals around. They nest socially, especially in the winter when they bundle for warmth. It is not uncommon for one to have a few to a few dozen of them living in their attics and wall voids. Inspection can reveal piles of small droppings (similar in appearance to slightly larger mouse droppings) and urine staining, as they often utilize communal latrine areas.
You may also have seen regular old Grey Squirrels entering through a hole in your structure. Or just heard the stampeding all day! We can remove these squirrels as well. There are also varieties of other small squirrels such as Red Squirrels that sometimes become an issue and we take care of these as well.
We have a variety of both lethal and non lethal methods available, and all squirrel work includes necessary exclusion work to seal up the holes. We offer 90 day service guarantees against re-infestation. As squirrels can be destructive, services may be altered mid-job to ensure success, however your price will never increase with the workload.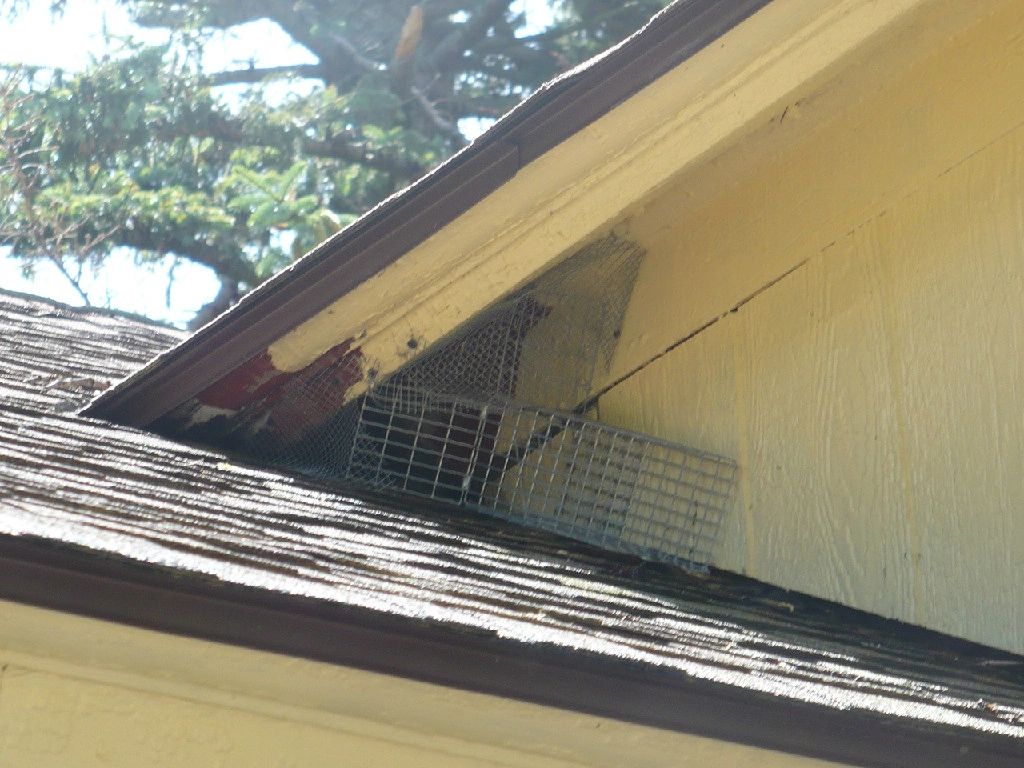 We get up on the roof where the squirrels chew their way in!
A one way device such as this is one of the many ways we can safely rid your home of squirrels.
Hardly noticable from a ladder, let alone the ground! Flying Squirrels were slipping right through the louvers!
Now it is virtually squirrel proof, while not looking terrible!